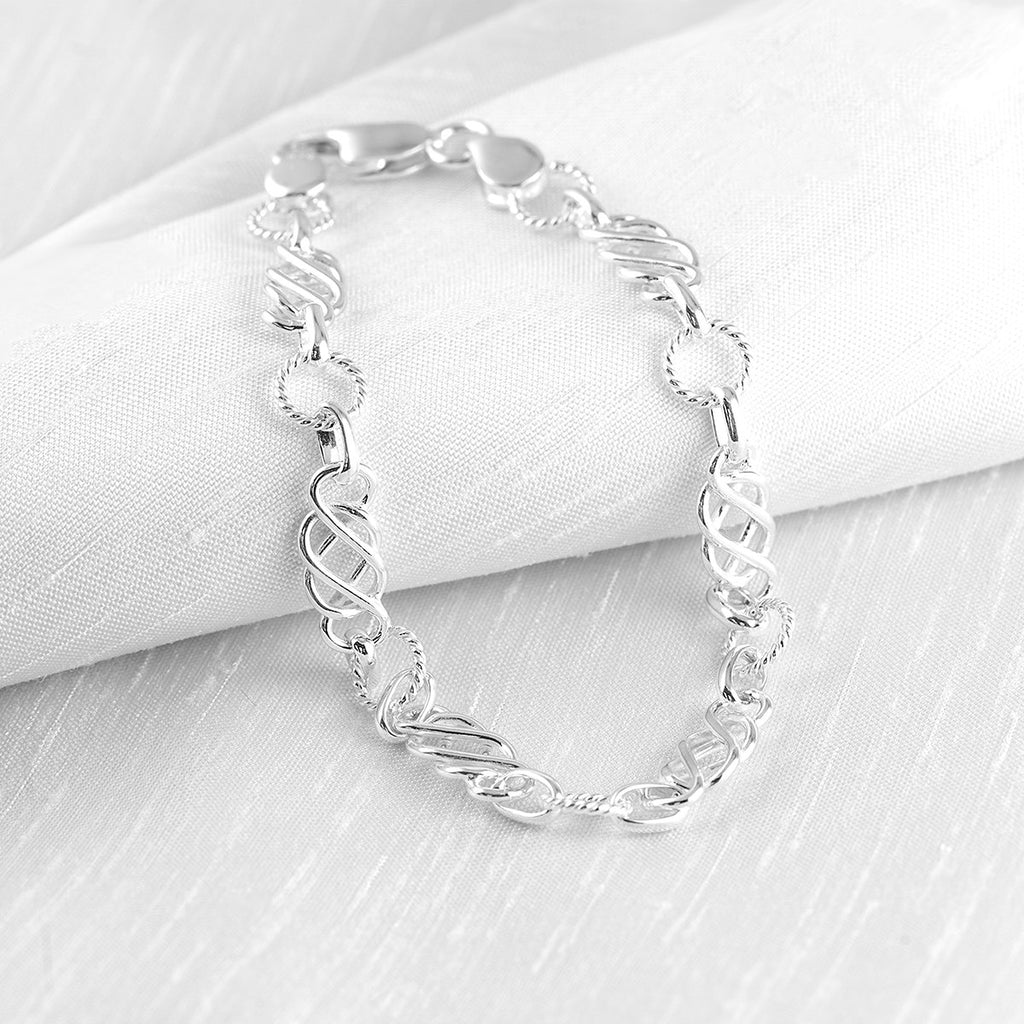 Celtic Silver Bracelet
This beautiful handmade silver bracelet features an elegant Celtic weave design.
It is ideal for attaching one or more of our matching sterling silver lockets, creating a contemporary charm bracelet that's one of a kind.
The bracelet comes in two different lengths: 17 cm and 19 cm.